Book Your VIP Airport Transfer

Private Air Charters in the Caribbean
Caribbean Flights is an Air Charter Service provider offering Private Flights in the Caribbean region exclusively.
Florida & The Bahamas, Turks & Caicos, Puerto Rico & the Virgin Islands, Cuba & the Dominican Republic, St. Barths, St. Maarten, Anguilla, St. Kitts & Nevis, Antigua, Dominica, St. Lucia, St. Vincent & the Grenadines, Mustique, Barbados, Aruba, Bonaire, Curaçao..
New and Noteworthy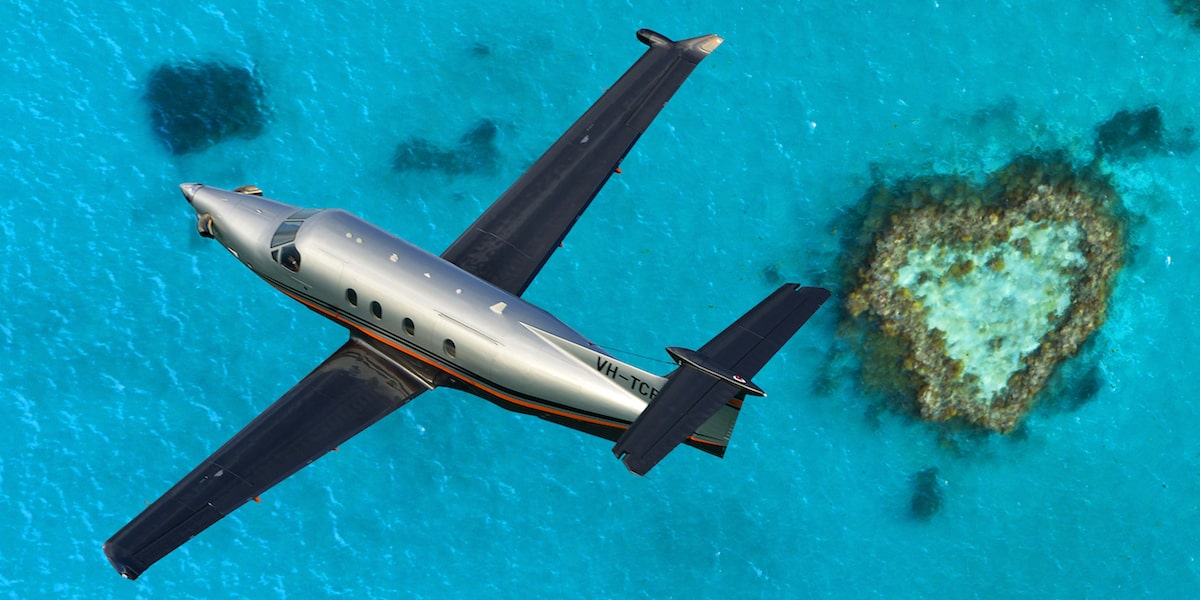 Why is the Pilatus PC-12 the best charter aircraft for the Caribbean islands?
Caribbean Flights' fleet includes the latest Pilatus PC-12 NG, manufactured in 2018!
Caribbean Flights
Email: charter@caribbean-flights.com
General inquiries: +1 (888) 900-0747

42 Broadway
12th Floor, Suite 268
New York, NY 10004

Preferred Members section
To receive our special offers via email, subscribe to our list of Preferred Members
Reviews
Hi! I meant to email you today to tell you how much we loved our flight!!!! The pilot was just amazing — he was so great with our son, who co-piloted and was absolutely thrilled! The Captain couldn't have been nicer or more professional and is obviously an amazing pilot. So thank you for taking such good care of us!!! We also loved the full size bottle of Champagne — so so nice of you!!!! Next March we will have a battle between my husband and my son over whether we go Pilatus or Aztec! :) Thanks again so much for all your help and for taking such good care of us. Best, Linda Sent from my iPhone





Linda R. / St. Barths to San Juan / August 2018 / Piper Aztec - 08/21/2018
See the next review
Good day, team, Re our Charter yesterday........thank you: it all went very smoothly, and we had a comfortable flight with two great people in charge up front--a credit to you and your team. Many thanks for that.





John B. - 01/17/2018
See the next review
The flight and service was great. I look forward to using your services again! - From Carriacou to St. Lucia / July 2018





Ben D. - 07/25/2018
See the next review
Our flight from Nassau to Grenada was excellent. The pilots arrived early and ensured we left at exactly the time we agreed upon. The flight was comfortable and both pilots were very courteous and professional and even ensured we had proper assistance on the ground upon arrival to Grenada. We will certainly use your services again. We are now enjoying Grenada. Thank you and regards





William and Jessica - Citation II Jet Aircraft - 10/23/2015
See the next review
Caribbean Flights incredible service and willingness to do whatever it takes really saved the day by allowing us to get to the RORC 600 Race in Antigua. We missed our connection flight with Liat from St Maarten.





Baker Parker - 02/20/2016
See the next review
Having travelled the Caribbean Islands for a few years it is a challenge to organize flying within the islands. However, we travelled from Antigua to St Barths and then St Barths to Mustique and back to Antigua. On the day of the flights, there were no surprises. The aircraft was immaculately presented, and the captain and co-pilot were completely professional.





Maya Henderson - 10/29/2015
See the next review
Great service UK We flew into St Lucia on BA and then on to Mustique with Caribbean Flights They were brilliant we had a VIP option that took care of everything. I will use them again.





Allen Buchanan - Britten Norman Twin Engine - 04/21/2014
See the next review
Hi there, it was a great flight. The captain was very pleasant and informative about all the various questions we asked. It was smooth. He did well with the dogs and we got some awesome photos if the water and land below us. Thanks again! - From Ft. Lauderdale to St. Croix / July 2018





Beth M. - 07/15/2018
See the next review
Our flight went extremely well, and our pilot was wonderful. We will pass along our recommendation on the whole process to friends. From San Juan to St. Kitts / August 2018. Thanks again.





T. Braithwaite - 08/09/2018
See the next review
Hello Captain, Thank you--mission very well accomplished and we are delighted to have had the opportunity to use you team for our visit to Anguilla. The Piper was comfortable, and the flights took away the usual hassle of travel through the airports. Without doubt we would seek to call upon your service on any future visit in the region. We had a very enjoyable experience and would certainly recommend you to friends travelling your way.





John and Susie – Piper Chieftain - 02/12/2018
See the next review
I just wanted to say thank you to you and your flight crew. They were awesome and we enjoyed the short flight. I can't thank you enough for your patience and help with our charter. I look forward to using your company again in the future. From St. Maarten to St. Barths / July 2018.





Gary C. - 07/18/2018
See the next review
Everything was great! Thanks!! And again, sorry for the last-minute switch-ups. Best





Toni – San Juan to Anguilla - 04/02/2016
See the next review
A short email to say thank you for arranging the Charter flight from Montserrat to Grand Turk. The Captain and crew could not have been more professional. They were in a word "excellent" and I would not hesitate to use them again, they were a delight to fly with. Many thanks.





Andrew L - 10/06/2016
See the next review
Why choose Caribbean Flights for your next trip?
Bringing together a team of seasoned Caribbean travel experts, we have over the years become your premier choice for flying smart in the Caribbean. Here's why you should fly with us!

The Caribbean Air Charter Specialist
We are the only Air Charter provider offering Private Flights in the Caribbean and nowhere else. We fly everywhere in the Caribbean and can respond to 99% of private flight requests in the region.

Best Suited Private Airplane Availability
Caribbean Flights' network provides regional access to the most comprehensive choice of accredited airplanes available for private charter flights.

Efficiency & Speed
Caribbean Flights' bespoke and purpose-built online platform enables rapid response to charter requests. Providing instant and accurate route availability within seconds, and a quote within hours.

Caribbean Flights Policy
Our pricing model couldn't be simpler; our online network creates the most effective route with the most efficient aircraft at a competitive price in the market.

Safety Records
Caribbean Flights is committed to the highest levels of industry safety standards and has a comprehensive Safety Policy.

VIP Service - Personal Concierge at Your Service
We connect you with your personal concierge 24/7 who handles every detail of your journey, private flight, onboard catering, ground transportation...